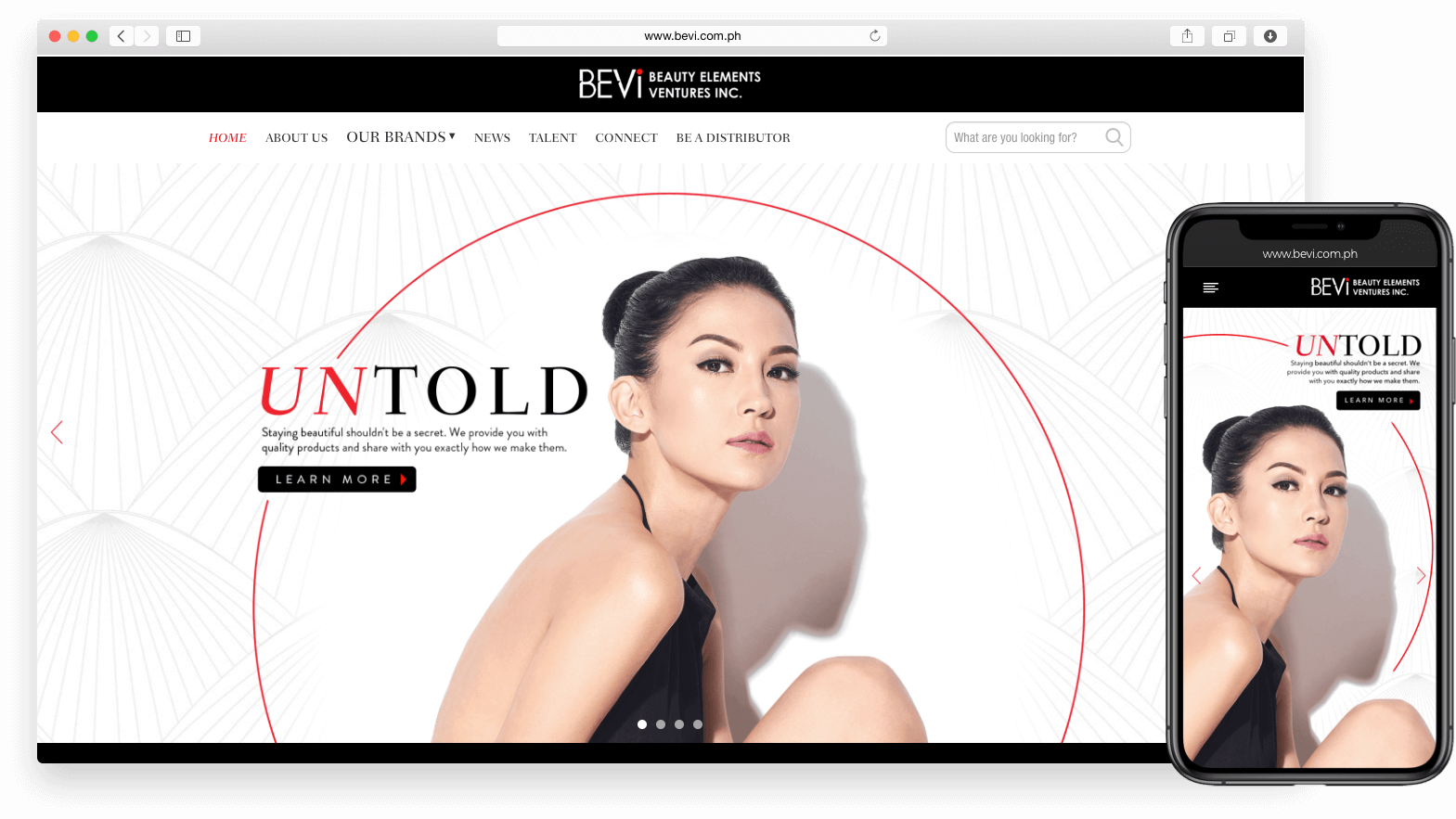 ---
Beauty Elements Ventures Inc (BEVi) is a Philippine-based beauty and skin care company known for their Kojie-san brand product line.
---
The Site
The website serves as the official website of BEVi and showcases all of their brands: Kojie-san, Kojie-san DreamWhite, Kojie-san Men, Kojie-san Sunblock, Bellic, Defensil, Pureganics, Danarra, and Scent Therapy.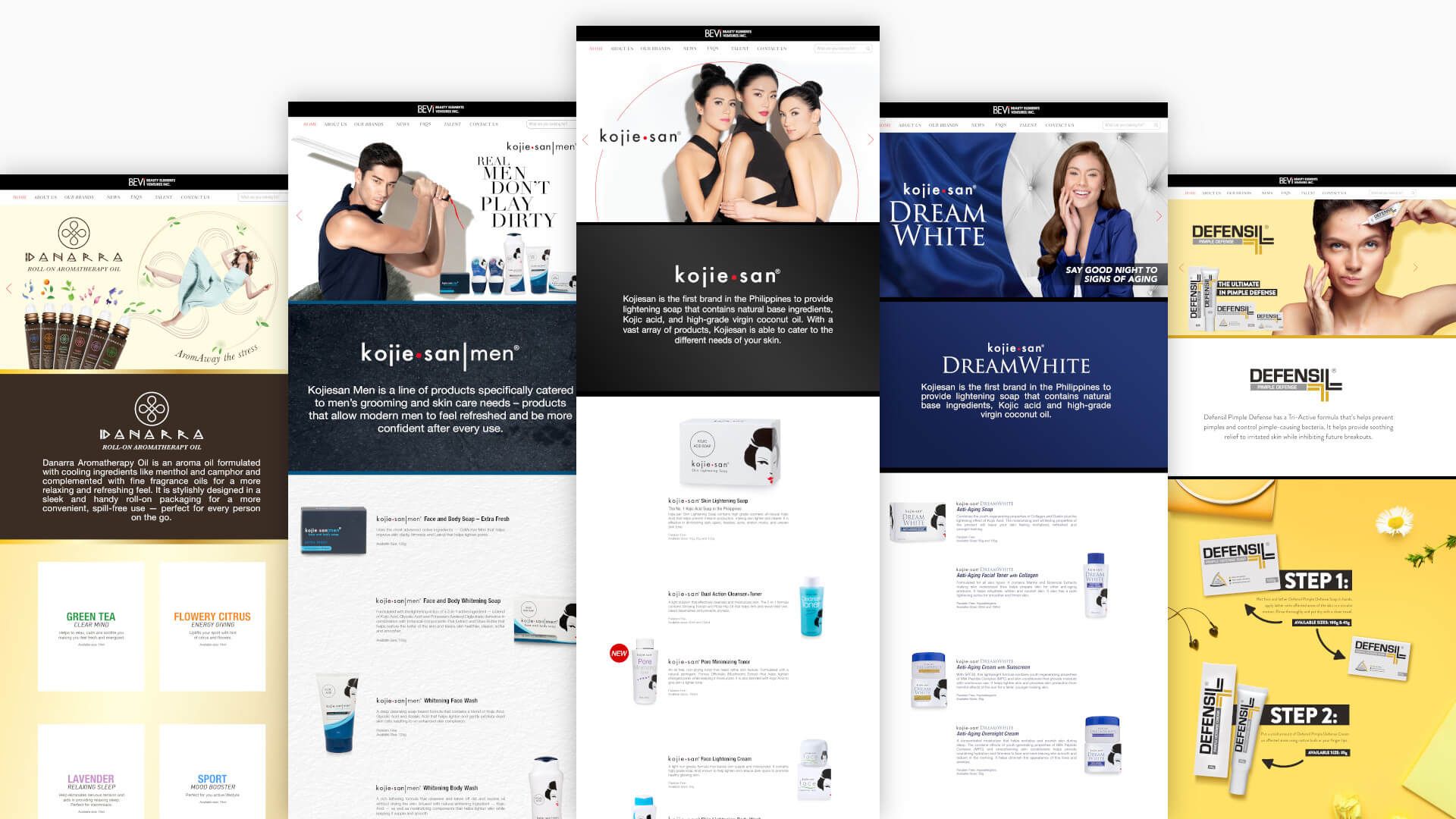 You can visit the website at www. bevi.com.ph.
---
Credits:
Web design not mine
Frontend development by me
Project of one of the top digital marketing agencies in the Philippines
---
All information and materials posted here are available to the public and are copyrighted by their respective owners. There is no intended claim of ownership to any of the materials posted in this page and is for the sole purpose of showcasing the skills and previous works of the developer as part of their portfolio.