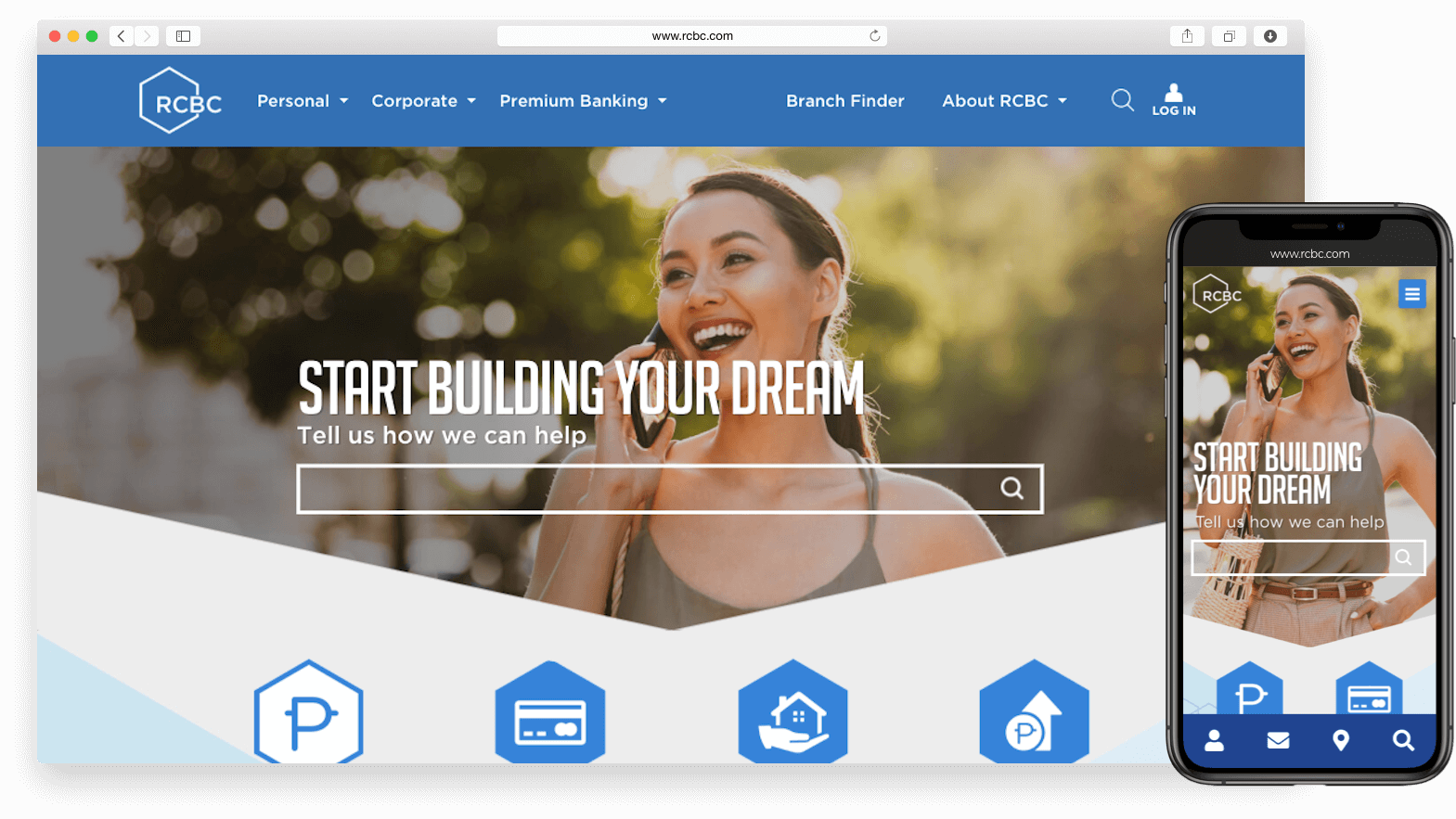 ---
Rizal Commercial Banking Corporation (RCBC) is one of the largest and most-trusted universal banks in the Philippines. They offer personal and corporate banking and investment services.
---
The Site
The website serves as an information portal to RCBC's range of financial services from setting up accounts, loan application to wealth management and online services. It also shows daily investment updates and advisories from the bank.
Smart Search
There is a smart search on the home page and on the global search in the menu that automatically suggests services as the user types so that they can be instantly redirected to the respective service page.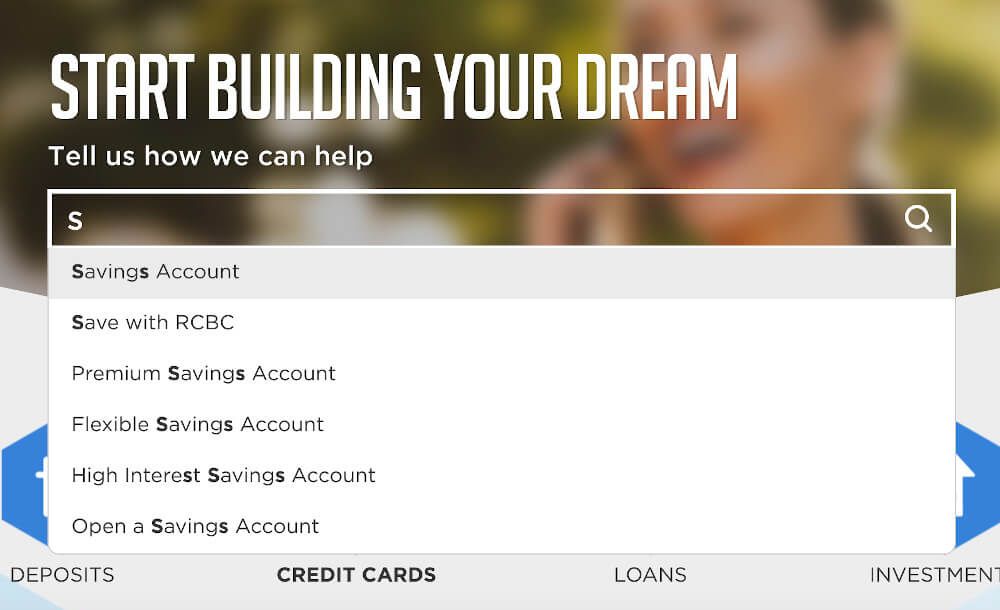 Loan Calculator
The home and auto loan pages have a loan calculator that the user can tweak so they can get an estimated projection of the total amount they can loan as well as the interest rates and monthly payment.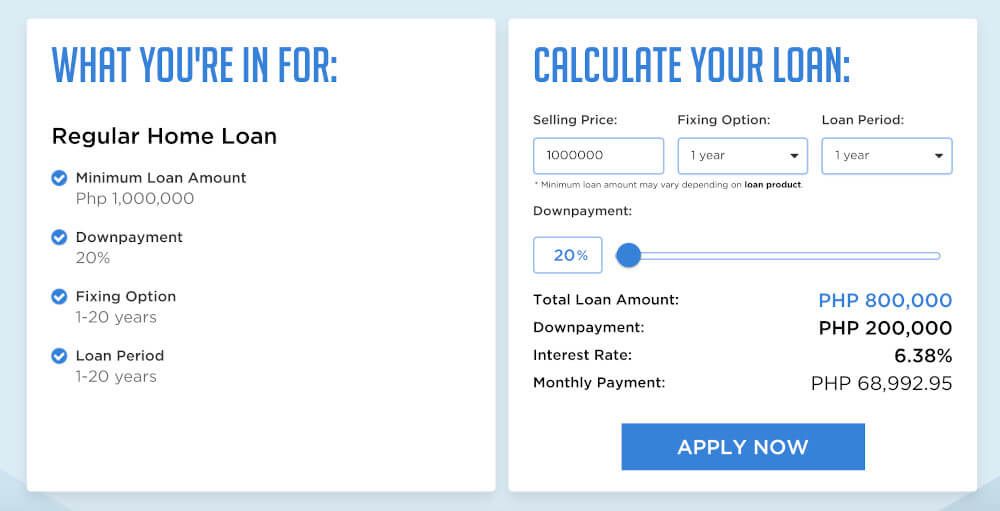 Preference Filters
For services with different types such as insurance and investments, there's a preference filter so that users can easily pick from the options based on their intent.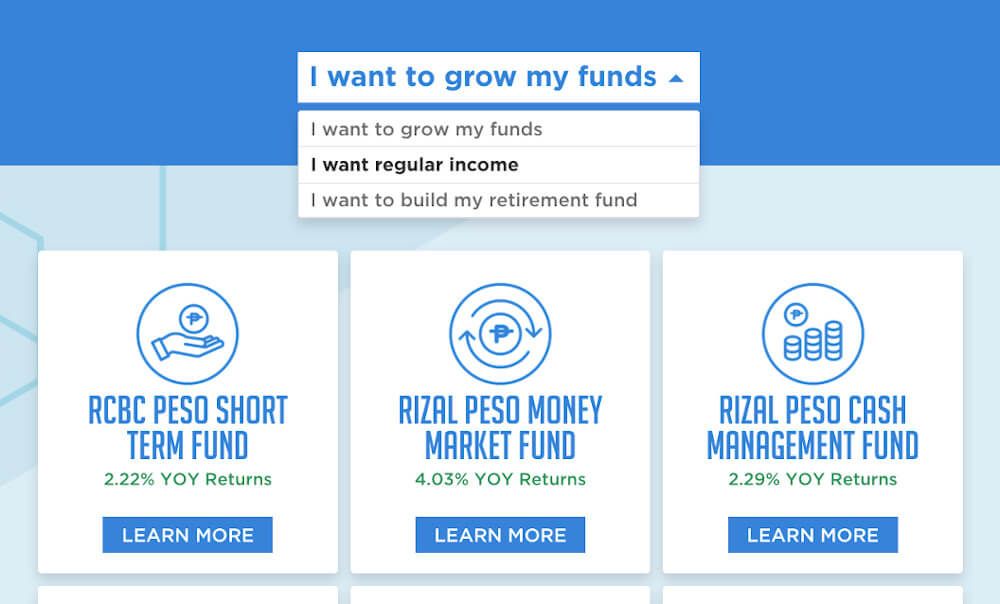 Branch Finder
RCBC currently has 480 branches and 1500 ATMs nationwide (as of November 2019). On the branch finder page, the user can search for the nearest branches and ATMs as well as by selecting cities or typing the branch name on the search bar. The branch finder has an interactive map with the addresses and banking hours of each branch.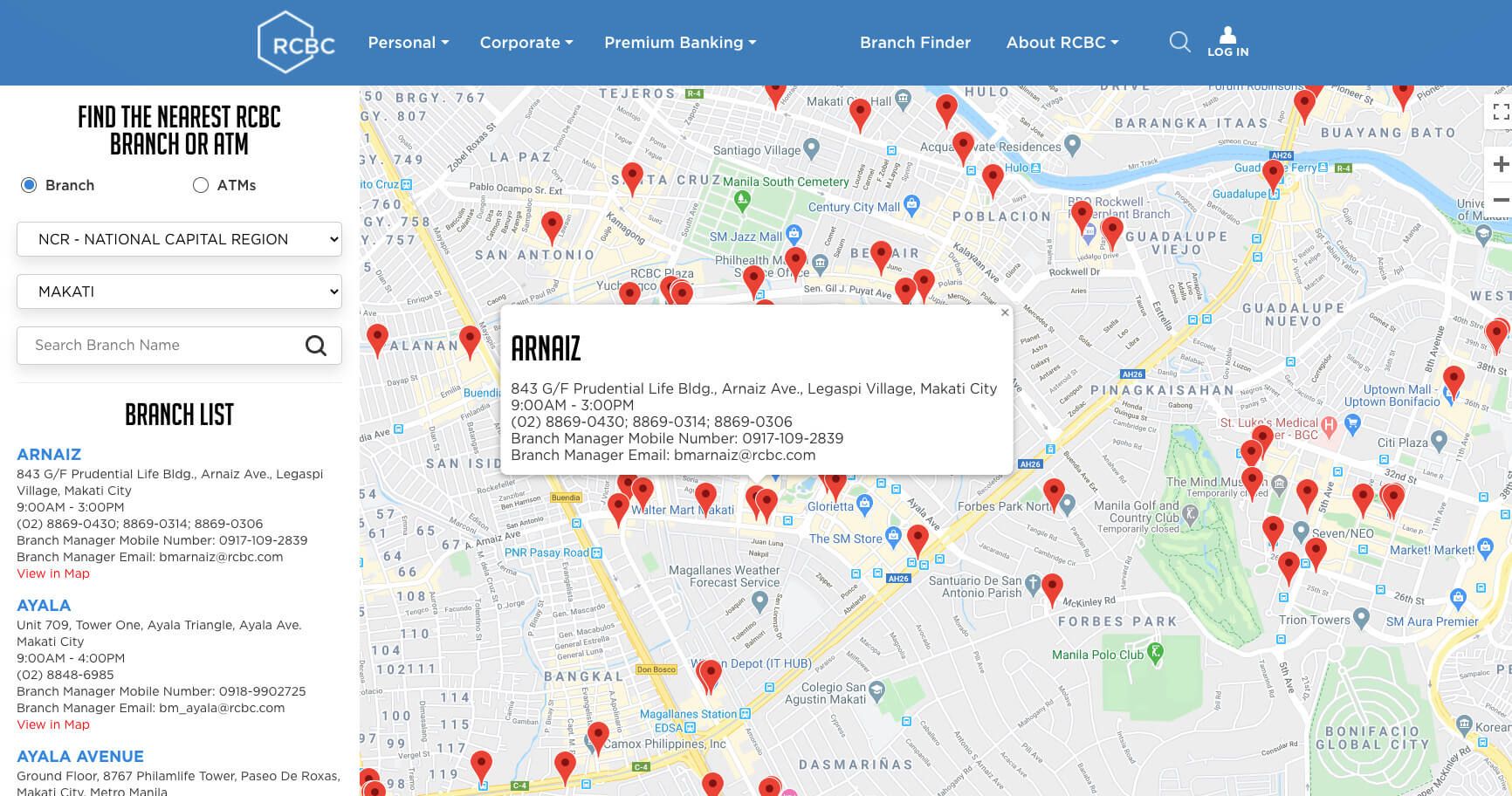 The Outcome
Searching for the list of available financial services, application requirements, the nearest branches and ATM locations are made easy by the RCBC website. You can save valuable time by knowing what you need to know before applying for a card, a loan, or opening an account.
You can visit the website at www. rcbc.com.
---
Credits:
Web design not mine
Frontend development by me
Project of one of the top digital marketing agencies in the Philippines
---
All information and materials posted here are available to the public and are copyrighted by their respective owners. There is no intended claim of ownership to any of the materials posted in this page and is for the sole purpose of showcasing the skills and previous works of the developer as part of their portfolio.