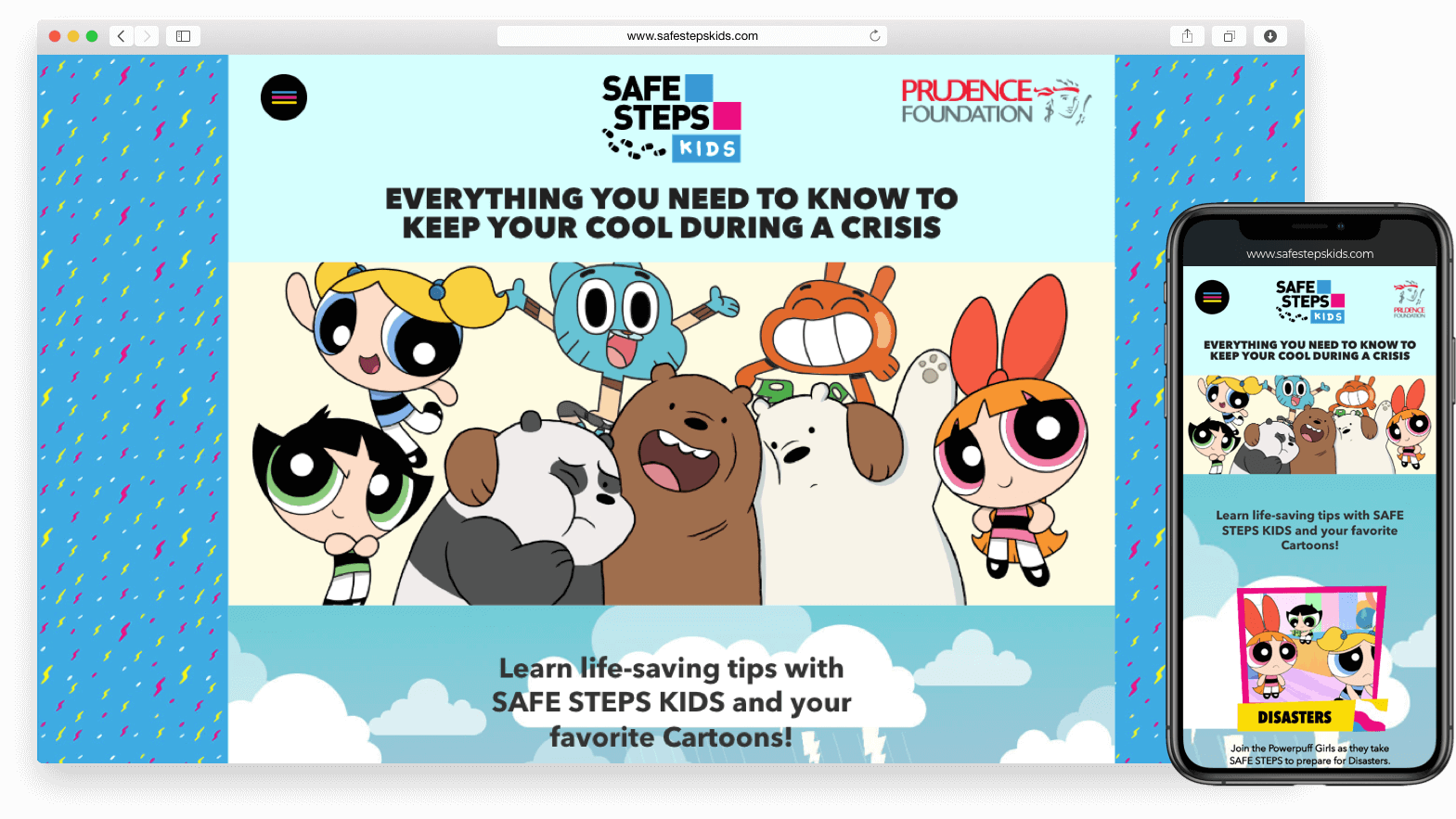 ---
SAFE STEPS KIDS is an initiative by Prudence Foundation, in partnership with Cartoon Network and the International Federation of Red Cross and Red Crescent Societies (IFRC), that aims to education kids about safety instructions they can do when disasters strike, how they can apply first aid, and be aware about road safety.
---
The Site
The website is mostly targeted for kids as well as their parents. It includes interactive, educational, and downloadable materials that bring awareness to kids in a fun way.
It features familiar characters from Cartoon Network such as The Powerpuff Girls for Disaster awareness, We Bare Bears for First Aid, and The Amazing World of Gumball for Road Safety awareness.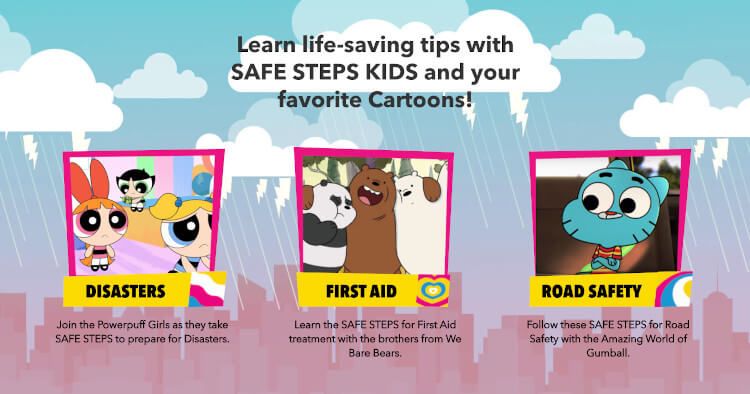 Videos
There's a custom video player that features educational episodes from each cartoon.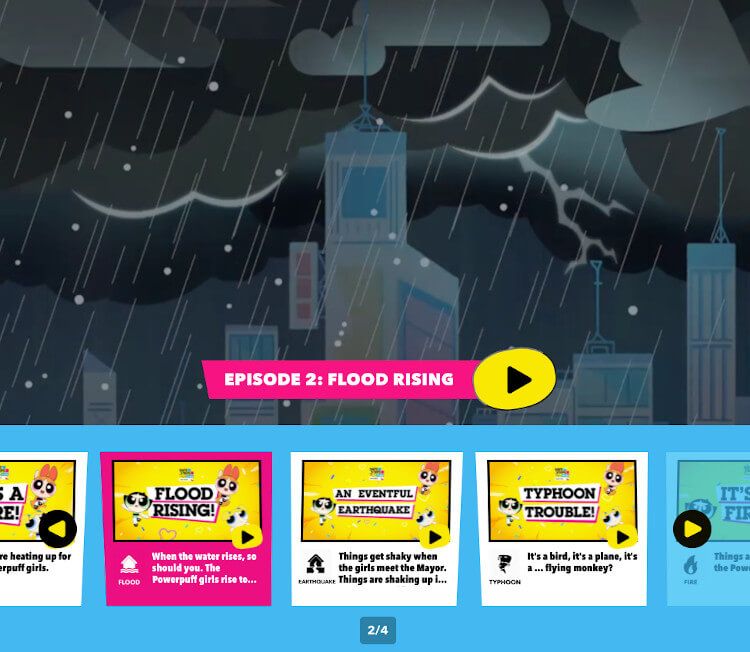 Comics
The kids can also be entertained while being informed with comic strips in this image gallery.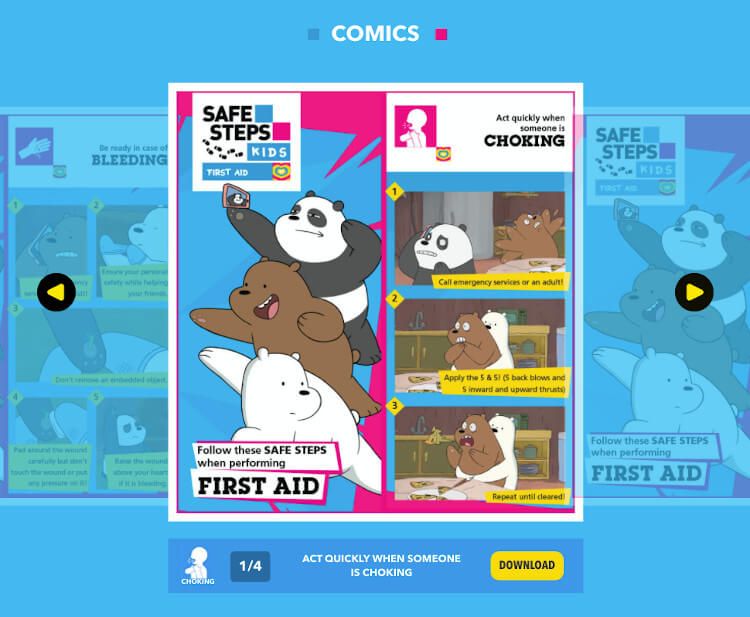 Safety Cards
Parents can download and print these safety cards and place them in the car or the garage where the kids can see them.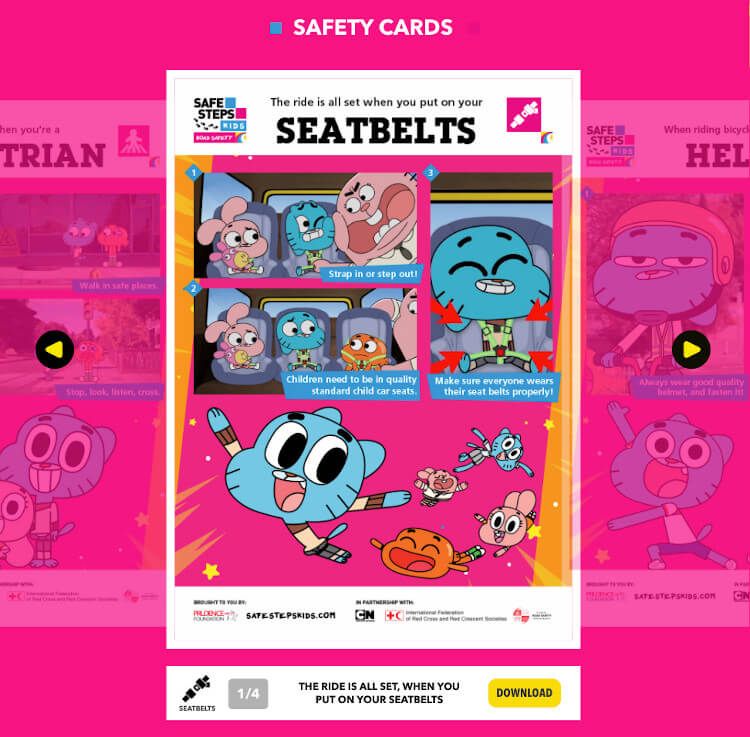 Posters
These posters can also be downloaded and printed. Parents can place them in their kids room or in the hallway.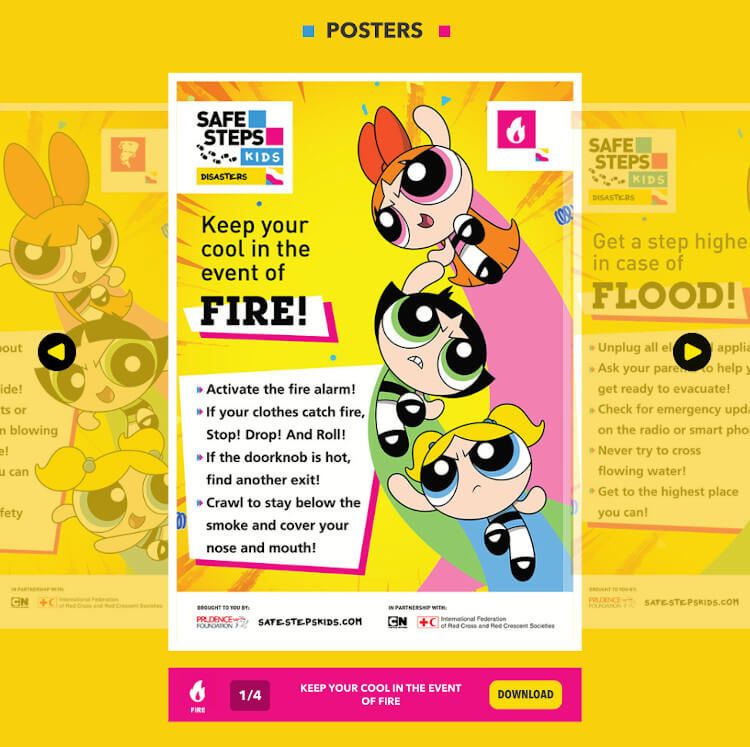 Multi-Language Support
The site and its materials can also be viewed and downloaded in other languages such as Bahasa Indonesia, Mandarin, and Thai.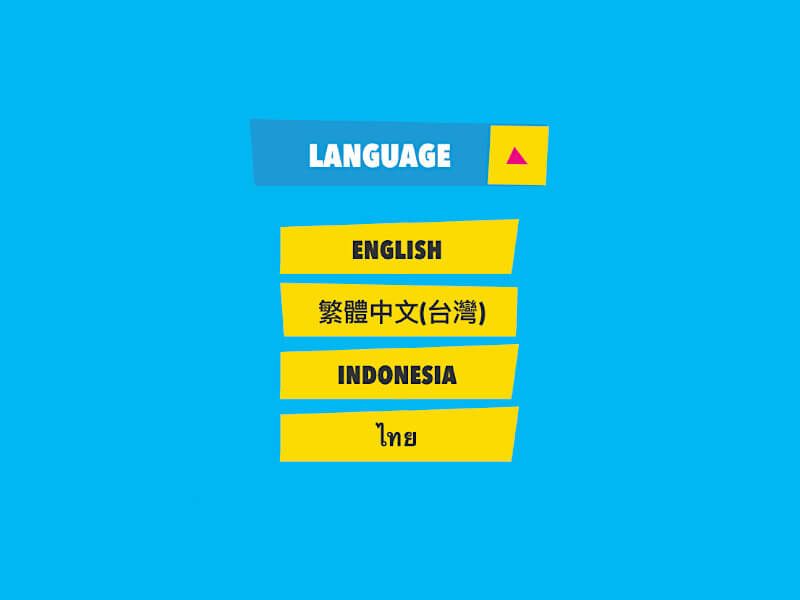 The Outcome
Equipping children with the knowledge on these precautionary measures and what to do in times of crisis is equivalent to protecting them. Explore the website and share it to your kids!
You can visit the website at www.safestepskids.com.
---
Credits:
Web design not mine
Frontend development by me
Project of one of the top digital marketing agencies in the Philippines
---
All information and materials posted here are available to the public and are copyrighted by their respective owners. There is no intended claim of ownership to any of the materials posted in this page and is for the sole purpose of showcasing the skills and previous works of the developer as part of their portfolio.